FOREX TRADING COMPLETE TRAINING
Join the ongoing comprehensive forex training program. This program is available to you who is interested in knowing more about forex, and how to become a profitable, successful forex trader. You will be taught personally via WhatsApp at your convenience for 1 month. Forex Materials, Videos will be available to you on our website forever when you register with us.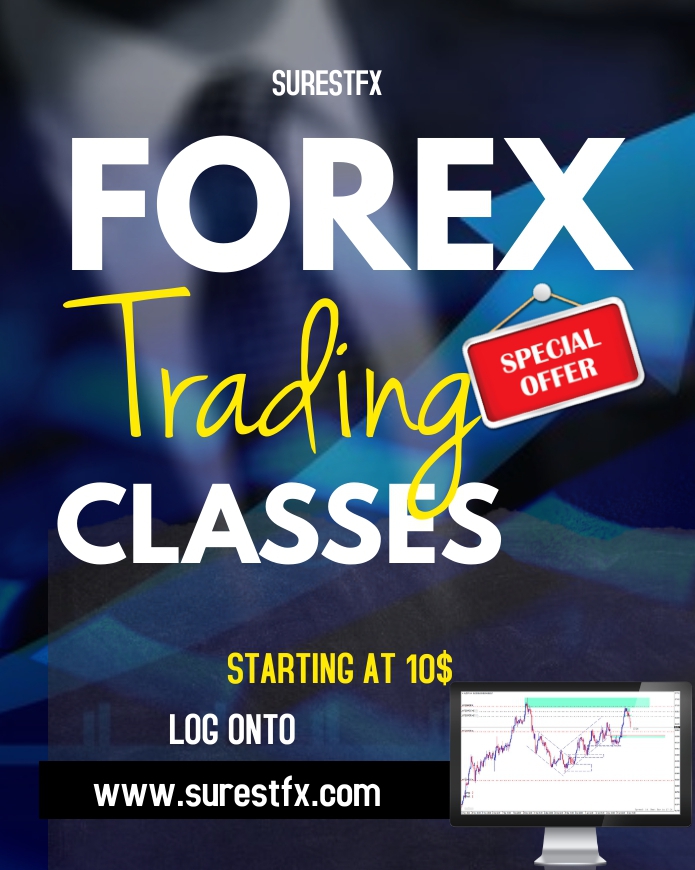 What is Forex?
Foreign exchange, more commonly known as Forex or FX, relates to buying and selling currencies with the goal of making a profit off the changes in their value. As the biggest market in the world by far, larger than the stock market or any other, there is high liquidity in the forex market. This market attracts many traders, both beginners and more experienced.
You will be allocated an experienced forex trader to train you for the next 1 month. Important topics you will be tutored on:
Introduction to Forex
Understanding Candle Sticks
Fundamental Analysis in trading
Pivot points, Resistance and Support
Technical Analysis in trading
Money Management
Risk Management
When and How to Start and End a Winning Trade
Trading Psychology
Everything you need to know about FOREX
The value of this training is worth N80,000, but we are offering it to you for N5,000. We will revert to the original value very soon
Please complete your details below
BECOME A PROFITABLE FOREX TRADER TODAY.